Fun for Families at Hendra Holiday Park
Hendra Holiday Park is the perfect holiday destination for families or groups of friends with young children that love to have an adventure with plenty of things to do.
Keep the kids occupied with excellent onsite facilities, whilst grown-ups can enjoy the nearby beaches.
Local area
Located in beautiful North Cornwall, Hendra Holiday Park is just a short stroll from the glorious sandy beaches of Newquay for surfing, sunbathing, or simply building sandcastles with the whole family.
Whether you like exploring the history of the quaint and mysterious nautical history of Cornwall, or simply enjoying life in the great outdoors, there's something for everyone. As well as offering some beautiful coastal walks, there's also plenty of countryside and nature reserves for cycling or walking.
Things to do
As a multi-award winning park, the activities on offer are more numerous than you could possibly imagine! Some great family attractions to explore include a zoo, horse riding, plenty of shopping, a beautiful harbour, and some great dining options in nearby Newquay.
When back in the park, there's a whole range of activities to choose from – swimming in the fun pool, exploring the picturesque 80 acres of landscaped parkland, playing at the indoor adventure playground, or simply indulging in the amusement machines or enjoying some entertainment.
Hendra Holiday Park Accommodation
With a range of accommodation on offer to cater for multiple parties, tastes, and budgets, all offer modern interiors and furnishings to ensure a comfortable stay.
A typical caravan features three bedrooms for up to 8 people to stay – all with a double bedroom with a TV, and two additional twin bedrooms. Each caravan has a living space with a flat screen TV with Freeview and a DVD player, and a fully equipped kitchen with a fridge and freezer.
Facilities at Hendra Holiday Park
There are some excellent dining options onsite in the park, including a bar and restaurant for a relaxing bite to eat in the evening, and a pizzeria for eating in the restaurant or to conveniently take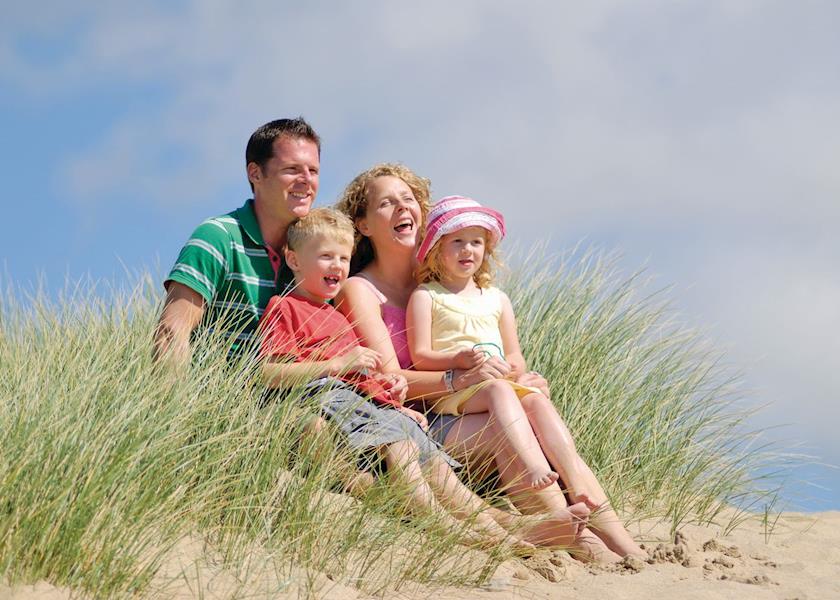 away. Don't forgot the Coffee Express café for a daily pick me up, and there's a wonderful traditional fish and chip shop for some delicious coastal fare.
Other handy facilities include an onsite shop for any last minute items, and a convenient launderette for washing clothes.
Park amenities
Having received a number of awards for its facilities and environmental tourism, the park's amenities deserve a thorough mention!
Firstly, there's the exhilarating Oasis indoor fun pool with three flume rides, a rapid, a water canon and waterfool, as well as a unique pool for toddlers. Don't worry – there's also an outdoor heated pool for summer days when the sun is shining.
Other outdoor activities include Segway tours, survival lessons, as well as a scooter and skate park. There's also family entertainment every day, including park mascots and live acts.
Other guides you might like
Home »