Essex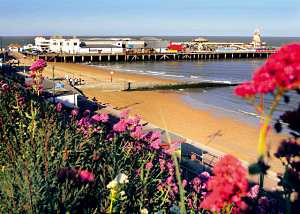 Essex is a great place to be if you're looking to enjoy an action-packed holiday, or even just some quiet time away with a loved one. It really does have everything, as you'll never be far away from the myriad of possibilities that London presents, whilst also being able to relax whenever you want to in a more secluded part of the country. You can enjoy great days walking in Epping Forest's, and you should definitely not miss a trip to the Roman remains at historic Colchester.

Colchester is also home to the award winning Zoo where children will love to feed elephants and giraffes, touch a snake or fly a bird of prey. Those who are looking for relaxation can head to the regions high quality spa and experience some luxurious pampering.

One of the most popular holiday parks in Essex is Valley Farm Holiday Park . It has long been popular with both families and couples and is in the perfect position to allow you do as much or as little as you wish. You can shoot into London whenever you like, as you are close to the train station offering high speed access to the capital. On the other hand, if you just want to spend some time relaxing then this holiday park has a wide variety of things to offer you including its own huge lake that will allow you to spend some time taking in the wildlife and enjoying the peaceful setting.

Another popular park is Martello Beach Holiday Park which offers great access to the coast, whilst also being reasonably close to several vibrant towns and pretty villages. There is plenty to see and do in the area around the park including fishing and golf in idyllic settings. This is the perfect holiday park for families looking for a fun-filled holiday and to spend some quality time together. The site has much to offer including a wonderful indoor pool, play area, sports court and regular evening entertainment.

Taking a holiday in Essex really does allow you to experience the best of both worlds. You can be in the vibrant capital in the morning and relaxing in the countryside in the afternoon! There are many holiday parks in the region so there is bound to be one to suit your needs and budget.
Other guides you might like
Home »
More Park Location Guides »