Lancashire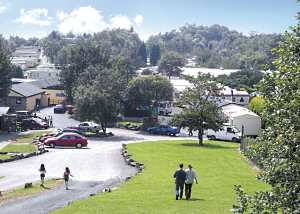 Lancashire is definitely a place that is often overlooked by people looking to take a holiday in the UK. Lancashire may not normally have a reputation as a tourist hotspot, but this is a good thing as it means you can have some peace and quiet and enjoy a real taste of traditional English life. Lancashire is a great place to visit at any time of the year with stunning scenery in the spring an Autumn. The area has many attractions including the breathtaking Lake District National Park which is one of our country's national treasures.

The Lake District offers plenty of outdoor activities including a range of water sports. Those looking for more lively places to visit can head to Blackpool where you will find the famous Tower, Pleasure Beach amusement park and the amazing Golden Mile that attracts thousands of tourists every year. The town also has buzzing nightlife and many wonderful restaurants. Families with younger children will enjoy a day at Farmer Ted's Farm Park which offers a large range of activities for children including a mega indoor adventure area, adventure play ground, tractor and trailer rides and a large animal barn.

Regent Leisure Park is one of the most popular places to stay primarily because of its excellent location. The fun packed holiday park offers you access to a wide variety of activities and attractions including the Maritime Museum and is a great park for families. Onsite you can enjoy a range of facilities including entertainment for children, an arcade and even an adventure land. There is also plenty of entertainment for the parents in the club complex, which hosts cabaret shows and regular discos.

Cockerham Sands Holiday Park is an alternative option and is another great choice for a family holiday. You'll be situated in beautiful countryside and can enjoy a number of outdoor activities, whilst there is plenty of entertainment on offer onsite if you're looking to have some fun. The park has an outdoor pool, paddling pool, play area and entertainment complex as well as several places to eat and drink.

Another popular choice is the Beacon Fell View Holiday Park which offers incredible views over the Ribble Valley making it one of the best places to stay in the region. You'll be in the perfect location from which to explore the rest of the region and there are a huge number of facilities provided by the park, including pools, play areas, sporting facilities and a crazy golf course.

Taking a holiday in Lancashire is gaining in popularity very quickly, and one of our holiday parks is a great way to spend some time away from home with the children. With several types of accommodation to choose from there is bound to be something to suit your family.
Other guides you might like
Home »
More Park Location Guides »