Places to Visit in the North East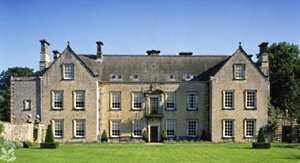 The National Trust has described the North East of England as "a great place with an intriguing history, beautiful stretches of coastline and countryside". The North East is also home to a whole array of wildlife. The National Trust has produced a guide for great days out and we have made an effort to summarise their suggestions on this website to provide you with a concise guide to enable you to plan some day trips.
National Trust days out provide fun for all the family with a mixture of nature and history at the heart of may of their sites. In their tea rooms and restaurants you can try some of the best locally produced food. Across all of the North East properties you can see their excellent conservation work in action first hand as well as enjoying a fabulous day out no matter what the weather may have in store. Choose from loads of National Trust properties accross the region including castles, historic houses and gardens.
Cragside
Cragside is situated near Rothbury postcode NE65 7PX. There is something to see at Cragside all year round making this one of the most popular North East days out. The house itself was the home of Lord Armstrong, a Victorian Inventor and landscape genius. This house was actually the first in the world to be lit by hyrdo electricity. But there is not only the house to visit.
The house is set within a huge estate which features one of the largest rock gardens in Europe. Within the estate you can enjoy woodland and lakeside walks, adventure play area for the kids and also a labyrinth. The gardens at Cragside provide something to see throughout the year from the spring bulbs in April to the ornamental fruit in October.
With 40 miles of footpaths to explore in this region you can just select a path to follow and enjoy the amazing views of the spectacular estate. For family fun head for Nelly's Labyrinth and look out for special trails and children's activities.
Admission to Cragside is between the end Februray and the beginning of November with prices varying depending on whether you wish to enter the House, gardens and estate or just the gardens and estate. There are no credit/debit card facilities at the entry point so be sure to take your admission fees in cash. All in all Cragside provides a great day out in the open with nature and woodland trails galore.
Other guides you might like
Home »
More Fun Days Out »