Guernsey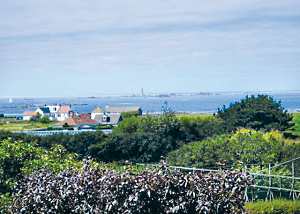 Guernsey is one of the most popular, and well loved, parts of England and the Channel Islands. It offers you everything you could possibly want, whether you're looking for an active family holiday away from your normal surroundings or a relaxing romantic break with your loved one. St Peter Port, the island's capital, is well worth a visit. Saumarez Manor also has some incredible features.

Oatlands Village is home to restored brick kilns and a working goldsmith and is definitely one the island's best kept secrets. The attractive village also has a wonderful indoor and outdoor play area for children. There are holiday parks that are perfect for young families, with excellent facilities for kids, whilst there are also great parks available for a more luxurious break away that will leave you feeling totally relaxed and refreshed. With such a relaxed lifestyle and with such beautiful scenery, Guernsey is the ideal escape from the grind.

One of the most popular holiday parks in Guernsey continues to be La Pointe Apartments which are situated in the perfect place for easy access to the regions best attractions. When you book a stay here, your accommodation will be in a barn conversion offering space and luxury, whilst being slightly different from the usual places on offer. The apartments are situated in 11 acres of beautiful landscaped grounds overlooking the parish of St Peter in the Wood. This really is a beautiful location if you're looking to spend some time relaxing. A popular choice for families, but an even more popular choice for couples; La Pointe Apartments are definitely one of our most highly recommended parks.

Another holiday park offering a truly enjoyable stay in Guernsey is Beau Vallon Apartments which are sat close to the coastline and provide the perfect base from which you can explore the rest of the island. There is some incredible natural scenery here and also plenty of activities if you're looking for a more action-packed holiday.

Guernsey is a well loved part of the world and it is easy to see why so many tourists return year after year. The area has always maintained its heritage and tradition and is surprisingly unspoilt by the large numbers of tourists that come here. If you are looking for beautiful scenery and traditional charm then this is the place!
Other guides you might like
Home »
More Park Location Guides »