Jersey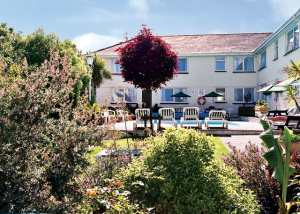 Jersey is one of the beautiful Channel Islands and it has always been a particularly good choice for people looking to spend time relaxing away from the hustle and bustle. Holiday makers fall in love with this stunning little island and many people want to move here later in life. Jersey has an incredibly relaxed culture which will immediately transfer to you allowing you to really unwind. There are plenty of activities if you prefer to be more active on holiday.

Families will enjoy a visit to Jersey Zoo which is internationally renowned for its work with endangered species. Mont Orgueil Castle is also well worth a visit and is one of the most photographed sights on the island. Those looking for more adventure should head to the wide sandy bays in the south of the island which are a haven for lovers of water sports. Jet skiing, windsurfing and wake boarding are just a few of the many on offer.

Beau Rivage Apartments are an extremely popular choice for tourists travelling to Jersey, as they offer you the perfect location from which to explore the rest of the island. You'll be perfectly situated to enjoy the wide variety of activities on offer, including some of the best water sports in the entire country. Surrounded by incredible natural beauty, this is definitely a holiday park that has something to offer everyone. There are plenty of activities to keep children entertained, whilst the park is secluded and peaceful enough to ensure that relaxation is easily attained.

Another excellent choice is the Saco Apartments . Situated conveniently to allow for easy access to the waterfront, the Saco Apartments really do offer you the perfect way of spending time in Jersey. A particularly popular option with couples looking to spend some romantic time away from home, this is definitely a holiday park that you should consider if you're looking to have a truly relaxing holiday.

Another option is Panama Apartments , which are situated close to the beach and offer stunning vies and easy access to a range of cafes and restaurants. This is a great spot for relaxation and also outdoor activities with walking and cycling being good ways to explore the quiet and secluded surrounding area.

A holiday in Jersey could be exactly what you need; providing you with a chance to relax whilst also filling your day with any number of different activities. With accommodation and locations that are well suited to both families and couples, there is bound to be something here that suits you.
Other guides you might like
Home »
More Park Location Guides »